Your Cosmetic Dentist in Bozeman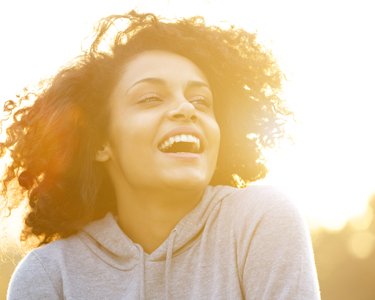 Are you perfectly pleased with the smile you see in the mirror?
Many patients have chipping, discoloration, or unevenness that makes them unsure about their smile. We are here to help you and make you feel more confident. At Sven Bone Dentistry in Bozeman, we use state-of-the-art cosmetic services to give you a flawless smile!
What is Cosmetic Dentistry?
Cosmetic dentistry, also known as dental aesthetics, includes all procedures geared towards giving you a beautiful smile. Cosmetic services improve the shape, size, color, and alignment of your teeth. Many cosmetic treatments also have health benefits, too!
Cosmetic Procedures We Offer
At Sven Bone Dentistry, we'd like to use comfortable cosmetic procedures to give you a gorgeous and strong smile. We offer the latest and greatest treatment services to our esteemed patients!
Professional Teeth Whitening: Choose from in-home or in-office Ultradent whitening solutions. This is one of the most affordable ways to achieve a movie star smile.
Porcelain Crowns and Bridges: Our crowns and bridges are highly aesthetic, so not only do they protect the function of your smile, but they also give you a beautiful natural look.
Dental Implants and Dentures: If your smile is incomplete, we offer replacement options that embody the look and feel of real teeth.
Smile Makeover: We can use any of these procedures individually or in combination for a full smile renovation. We'll consult with you to build a full-scale makeover plan that is just right for you.
We can use any of these procedures by themselves, or in a combination for a full smile renovation.
Visit Sven Bone Dentistry for All of Your Smile Needs!
See a new smile in just one to two visits to our practice. We will tailor your aesthetic dentistry experience to meet your needs.
We deliver:
A balanced, natural-looking smile
A more attractive smile that will boost your confidence
Long-lasting results designed with high quality materials
Comfortable and pleasant procedures
A personalized approach
We would love to be the first choice for all of your general and cosmetic dentistry needs! Say goodbye to that imperfect smile with a quick call to our office today! We look forward to seeing you if you are in the Bozeman area, including Big Sky and Manhattan MT.
Related Content