Your Smile Makeover Expert in Bozeman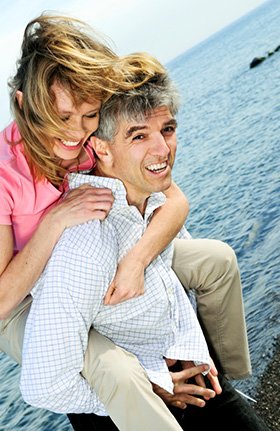 There's a lot of elements that make up a beautiful, healthy smile. The bite needs to be well-aligned. The color, shape, and size of the teeth are all important factors.
As you know, your teeth are needed for:
Biting and chewing
Proper speech
Sending and receiving social cues
Nonverbal communication
The condition of your smile has an enormous impact on the quality of your everyday life. Dr. Sven Bone loves helping patients smile more with full mouth reconstructions in Bozeman. Don't let imperfect teeth get in the way of your happiness and self-esteem!
You can see a brand new smile in the mirror within a few appointments.
Do you have several dental conditions that are affecting your smile? Consider seeing Dr. Sven Bone, our compassionate and experienced prosthodontist. During your free consultation, you can discuss the possibility of a full mouth reconstruction.
What problems are ailing your smile?
Worn down teeth
Misalignment
Crowding
Missing teeth
Broken or chipped teeth
Toothache
Jawbone deterioration
Dull and discolored teeth
Teeth with poor shape or size
If any of the above complications are bringing your smile down, we have the right treatments for you. Dr. Bone has redesigned countless smiles to make them comfortable, functional, bright, and beautiful. You deserve to smile like you mean it!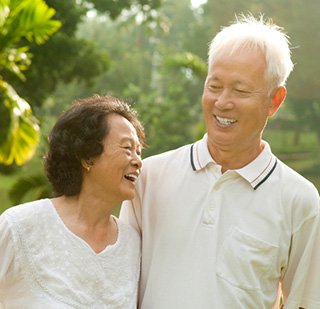 Steps to your Smile Makeover
Consultation and Treatment Planning: You can openly express your concerns and hopes for your smile to Dr. Bone. He can mitigate a long list of smile imperfections with state-of-the-art technology. Let's discuss your treatment, and how we will keep you comfortable during the whole process.
Cosmetic Dentistry: The second step is creating natural-looking and beautiful teeth. We use the following treatments, among others, to give you an incredible new smile that you'll love. We use digital dentistry techniques to make every treatment as fast, easy, and accurate as possible.

Dental implants
Custom dentures
Porcelain veneers
Dental crowns
Professional whitening
Oral surgery

Bite Alignment: Some patients may need attention drawn to the position of the jaw and the alignment of their teeth. Your bite plays a pivotal function in enunciating, chewing food, and smiling. Using innovative measuring techniques, we will pinpoint any imbalances and treat them by adjusting the position of your teeth.
Worry Less and Smile More!
If you want to regain a smile that both works and looks better, contact Sven Bone Dentistry today. We see patients from all over the Bozeman area, including Big Sky and Manhattan MT!
Related Content