Your Bozeman Dentist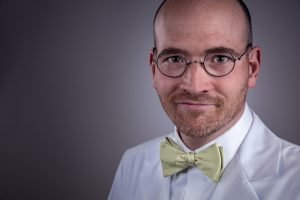 Dr. Bone is grateful and humbled to provide quality care to the communities of southwest Montana.
Sven Bone began his academic pursuits at Montana State University. There, he earned two undergraduate degrees in Physics and Mathematics. He also received an outstanding senior award in Mathematics and conducted neuroscience-related student research. During his time as a student, in a Human Anatomy class, he was introduced to dentistry by a lab partner. This introduction was life-changing. In dentistry, he found a field that required a mastery of many skills with a tangible goal of improving people's health and quality of life.
Sven attended University of the Pacific School of Dentistry and earned his Doctor of Dental Surgery degree in 2006. While in San Francisco, he received an Excellence in Student Research award for his participation in investigating vascular regulation and its effect on salivary flow rates.
After dental school, Dr. Bone decided to further his training and education in the fields of restorative and implant dentistry by specializing in prosthodontics. At Baylor College of Dentistry, he earned a Certificate of Specialization in Prosthodontics and a Master of Science degree in Oral Biology after completing a three-year residency. This experience provided him with the advanced education and training he needs to help patients with complex and esthetic restorative needs.
Dr. Bone will combine his skills, dentistry knowledge, and compassion to help you create and maintain the smile you've always wanted.