Your Restorative Dentist in Bozeman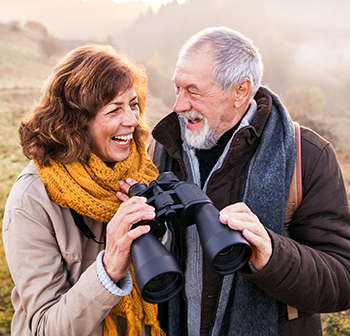 If you've ever gotten a cracked tooth, suffered from tooth infections, or struggled with gaps in your bite, then Sven Bone Dentistry has several solutions for you.
Our Bozeman dentist office can provide you with a number of quality restorative procedures that will not only improve the look and feel of your mouth, but will allow you to bite, chew, and speak with greater ease and comfort.
Dental Crowns
The crown of your tooth is the visible biting surface. While it is very tough and durable, it can be damaged in a number of ways. You may have broken or cracked a tooth in an accident, or experienced an especially severe cavity.
A dental crown is essentially a cap made of medical-grade dental porcelain. This cap is placed over the broken tooth or filled cavity and sealed in place. It looks like like a natural crown, functions just like one, and effectively protects the soft and sensitive inner tissues of the tooth.
Dental Bridges
Bridges work in nearly the same way. The difference is that a bridge consists of multiple consecutive crowns. These connected crowns will stretch across a gap in your bite. Filling in missing teeth with a bridge is a great way to restore your mouth to full function, once again.
Root Canals
A root canal procedure is necessary when the soft tissues inside your root become infected. These tissues are full of nerves, so this inflammation can cause a great deal of pain.
Root canal treatments clean out this damaged area just as though it were a regular cavity filling. This gets rid of the pain while still saving your tooth and restoring it to perfect health.
Dental Implants
Dental implants are yet another tried and true way to replace missing teeth. They do this by creating a complete replacement tooth structure.
A titanium post will be implanted right where the tooth root used to be. The implant will fuse to the bone in your jaw through a process called osseointegration. Once this has happened, a dental crown is placed atop the post, finishing off that complete tooth restoration.
Implant-Supported Dentures
If you are missing most or all of your teeth, you may be in need of dentures. Rest assured that there are many denture options out there for you. One very popular style is the implant-supported denture.
Several dental implants will be placed into your mouth, but instead of topping them with single dental crowns, they will be attached to your set of dentures instead. These dentures are an excellent way to get a non-slip, permanent solution to your missing teeth.
Full-Mouth Restoration
Sven Bone Dentistry is ready and willing to work with you on a full-mouth restoration. Whether you need some or all of these listed services, we'll create a plan that is right specifically and perfectly for your needs.
Call Sven Bone Dentistry
Call us to schedule an appointment or to ask us any questions about our various services if you are in the Bozeman area, including Big Sky and Manhattan MT.
Related Content