Professional Teeth Whitening in Bozeman Making sure you have a healthy smile is our #1 concern, but having a beautiful smile is important too! Small cosmetic tweaks can improve your confidence immensely.
Your smile is an essential part of your personal appearance. It elevates your social and professional appeal.
Whitening toothpastes and strip do work to some degree. However, these require a great investment of time and often discomfort to yield mediocre results. We offer a better solution at Sven Bone Dentistry in Bozeman with Ultradent in-office and take-home whitening.
Why Have My Teeth Become Dull?
Many patients wonder if they can prevent tooth staining. Some of the modern causes of dull teeth are:
Smoking
Drinking alcohol
Excessive drinking of tea and coffee
Genetics
Prolonged use of antibiotics
Lack of good oral hygiene
Gastric acidity due to various diets
To some extent, preserving the color of your teeth is in your control. You can avoid tooth-staining substances and observe strict oral hygiene practices.
Still, most adults are going to experience tooth staining. No one is going to be able to maintain a sparkling white smile over the years. That's why we provide state-of-the-art professional whitening that will give you that glamorous Hollywood look.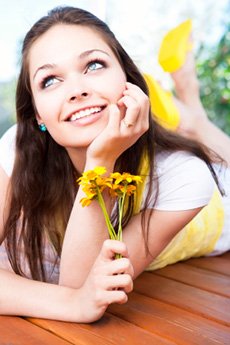 How Does Whitening Work?
At Sven Bone Dentistry, we give you the choice between take-home and in-office whitening. When done or overseen by your dental professional, whitening is extremely safe and will produce stunning results!
An in-office procedure requires just about one hour in our office. We will ensure the whitening solution is applied properly to minimize discomfort. Ultradent is a powerful whitening formula that will lighten your teeth several shades in a single appointment.
At-home whitening requires repeated uses of the formula in the comfort of your own space. We will provide custom-fit trays and quality gel to give you beautiful smile results from home!
Contact Our Caring Cosmetic Dentist Today!
The compassionate Sven Bone professionals can help brighten your smile with an easy whitening procedure. Give us a call to schedule your appointment today if you are in the Bozeman area, including Big Sky and Manhattan MT.
Related Content